Ok, so when I say Autumn I specifically mean "since the last post", i.e. late August/all of September.
And when I say 'Bits' I mean "we've done various small things".
And now that I've decoded the title for you all, on with the show!
Before we get into it, let me just say up front – I'm not going to talk about the house. This is polite company, and when one is in polite company one does not bring up inappropriate topics. As a great believer in polite company (ahem) I intend to closely adhere to that principle!
As seems to be ever the case the last six weeks have been filled to overflowing with various events, meetups, expeditions, meals, etc. I think we'll have to have a chat with our scheduler; some weeks feel like they've had an extra couple of days stuffed in there somewhere without us noticing, so getting to the weekend always feels like a bit of an accomplishment.
Small things that I'll list here but not go into much detail on; we've seen some comedy (Mark Thomas), had various friends-and-board-gamey afternoons and evenings, been to a few free art (and similar) exhibitions.
The art exhibitions in particular are a bit new and different for me; I don't pretend to be any kind of art enthusiast (although I do like certain types) but I'm finding it interesting and enjoyable to expose myself to these things which are very much outside of my zone of familiarity and comfort. I definitely don't pretend to yet understand any of what I'm seeing at any layer below what I can see with my eyes, but I'm happy to participate in that viewing and maybe sometime some culture will seep into my brain via my optic nerve. One never knows, right?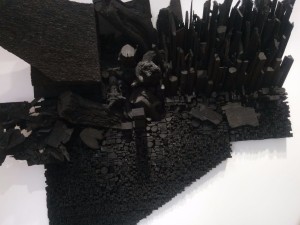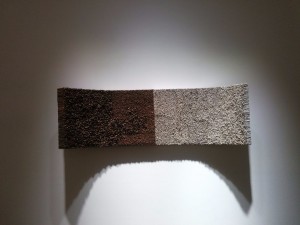 One of the more fun, but probably obscure, things we did recently was to go to the London live show of Welcome to Nightvale, a serial podcast that we both listen to. It's been going a few years now, the format being that of a radio show in a fictional town somewhere in the American desert. There are some very Lovecraftian roots to the fiction but it definitely ploughs its own way, with a lot of bizarre and awesome comedic moments. The live show was done in the style of an episode with the announcer, Cecil Baldwin (ohsodreamy), on stage doing his radio show. It was a lot of fun and I'd recommend anyone with a love for podcasts/audiobooks and good fiction to give some podcast episodes a try.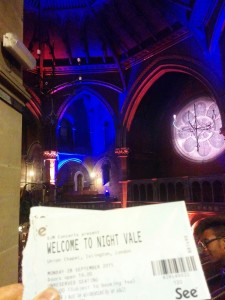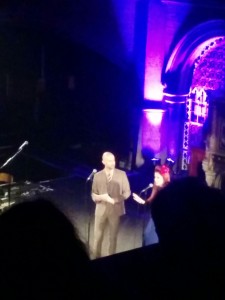 The first week of October was the Cocktail Festival in London, and like last year we decided to get involved. There was a great big area in Spitalfields set up with various cocktail popups, and (literally) hundreds of bars around London doing a cheap 'signature' cocktail during the week. We took the opportunity to see some of the more exotic bars around London like the Royal Exchange and the bar on top of Tower 42, and topped off our week with an afternoon-and-evening session on Sunday that culminated in getting takeaway while making our way (very properly) home. For some reason the afternoon followed by the after-drinking takeaway really was the perfect ending of the week for me; the two of us go out drinking together so very rarely (like, literally, once per year!) that it was just one of those incredibly simple and awesome days that couldn't really have been better. 'til next year!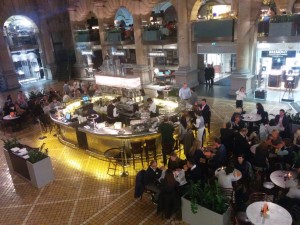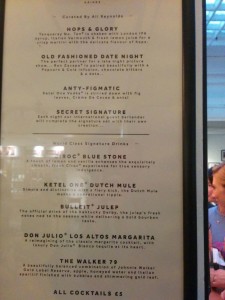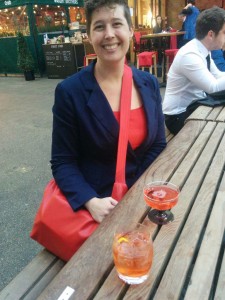 Moving backwards in time, we knew we wouldn't really have the money to spend on a "real" holiday this year so instead had decided to take a Wednesday-Friday off in September and do some London-based tourism. Originally we thought the house would be finished by then and we'd have the time to enjoy it; obviously this didn't happen so instead it was an excellent opportunity to get out of the house and see other things! In between various nice dinners and other bits we managed to fit in a surprising amount of things – and I've even got some pictures below to prove it! In all, we saw:
The Bank of England Museum, which was very interesting and well worth (!) the free entry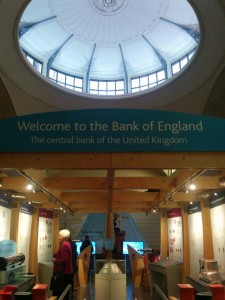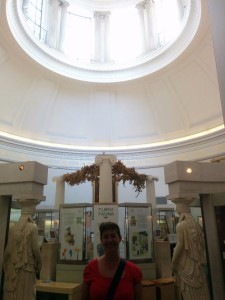 The Horniman Museum and Gardens, which had a huge collection of interestingly-arrayed animal specimens of everything you could possibly imagine. It was the best example I've seen of laying out things in a way that makes evolution obvious.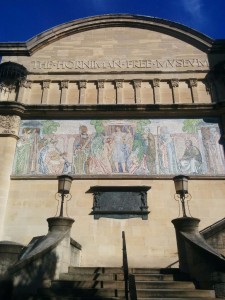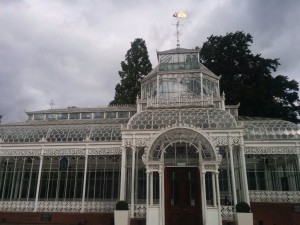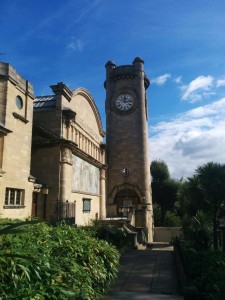 The Guildhall museum and art gallery. We saw some awesome old maps and drawings of London as it was through the last couple of thousand years, and now I really want some art in that style. We also (unexpectedly, I didn't know it was there!) saw the Magna Carte for the first time.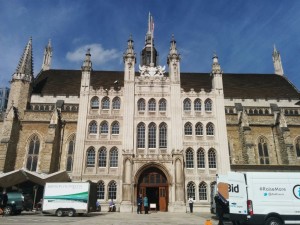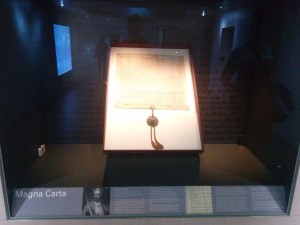 We finally got to go to the Science Museum, something we'd been planning to do for what seems like the entire time we've been in London. The highlight was definitely the Cosmonaut exhibition; we were both much more impressed with it that we had expected to be going in, definitely worth seeing. As someone who was obsessed with space and the moon landings when I was younger it was very enlightening to see things from the Soviet perspective rather than from my previously US/NASA-focused point of view.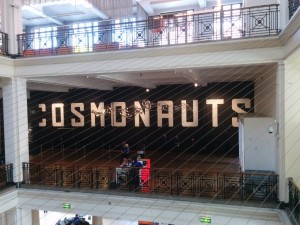 We saw the annual Thames Barrier closure; we'd walked near, and were interested by, the Thames Barrier a few months ago so when we found out that it also closed once a year for maintenance we had to go have a look at that. Impressive!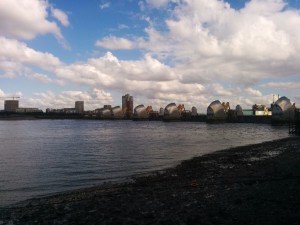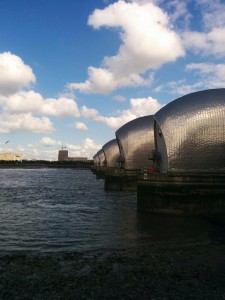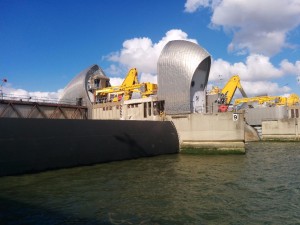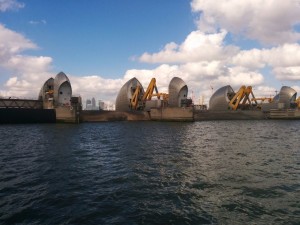 In mid-October I participated in another Megagame – A New Age Dawns – in Leeds. This one was quite different from the previous games for me, set in the French Revolutionary period (~1790-1800) and based around the political game of the leaders of the various powers in Europe at the time. I had been reading up various histories of the period before the game as I realised I didn't actually know much about it; everyone knows about the Napoleonic Wars but the dozen years before it that set things in motion were far more than "Let them eat cake" and Les Mis! In the game I played as the Chancellor of Prussia, and despite our Monarch contracting syphilis mid-way through the game (ahem, which was totally not a coup) we did manage to hold the hordes of French peasants back from our borders.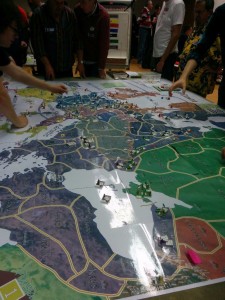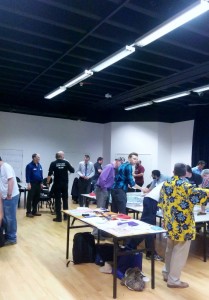 While I could have made the up-and-down trip on the train in a single day we instead decided to make a mini-break out of it and stayed over from Friday night to Sunday afternoon. My Saturday was entirely dedicated to the Megagame while Erin took the opportunity to explore Leeds itself, including the Royal Armouries which was where the megagame was being held as well. On Sunday we took a walk along the canal and visited an old woolen mill which had been turned into a museum for the industrial revolution in the area, quite interesting.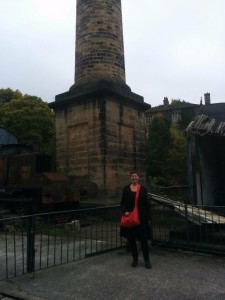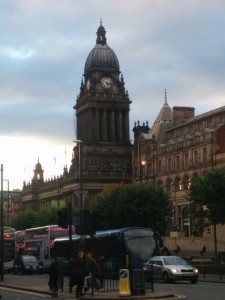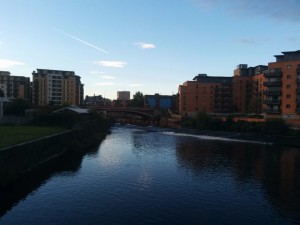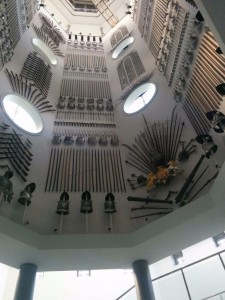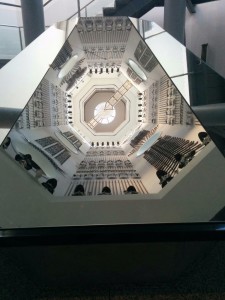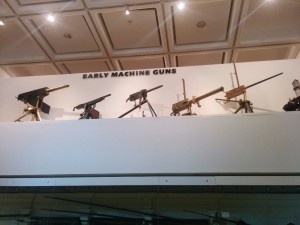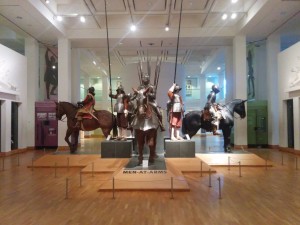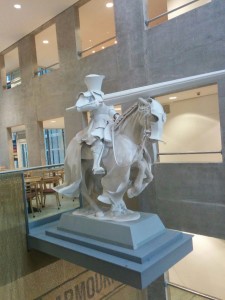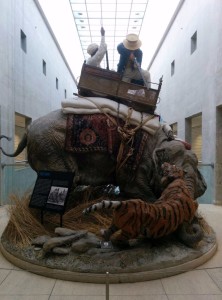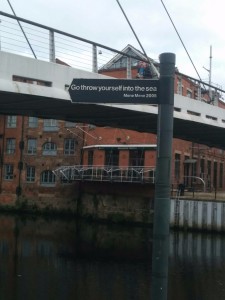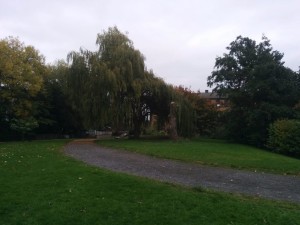 Erin's birthday was at the end of October. We're not much into gifts and stuff like that; instead we both took the day off, stayed in a fancy hotel on Friday night, had a few nice meals, and generally took it easy and had a good time. The fancy hotel had an awesome view from Hyde Park looking east over the London skyline, that was nice. We also had cocktails in the bar on the top floor at night; an excellent view that the phone camera shots maybe don't fully do justice to.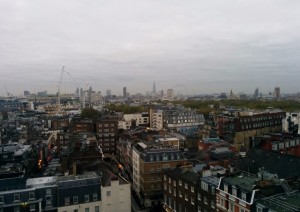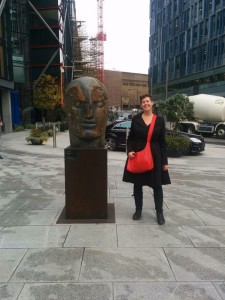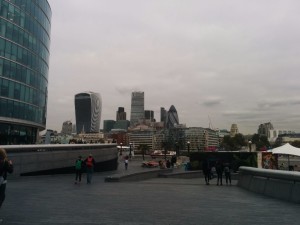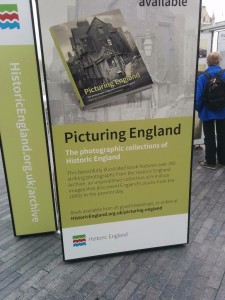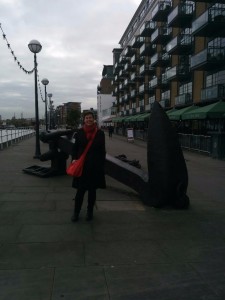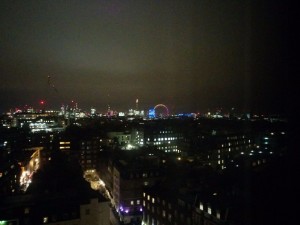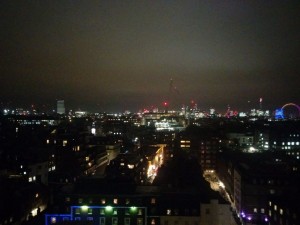 The last six weeks of work have been a bit stressful, for a combination of reasons and certainly not helped by the underlying house-based stress as well. Luckily the last week has been much better for me so hopefully that's the end of it; I've been working on a really satisfying project for the last 10 days and it's something I've really gotten my teeth into and am close to finishing on schedule. It's a nice change from the various kinds of work I'd gotten into in September – they were all very useful and potentially of a lot of benefit but ended up being more frustrating (for external reasons) than anything else.
And, to finish on a high: we've eaten at a bunch of nice places in the last couple of months, far more than we usually would as typically we'd only go out once or, max, twice, per month. There were a few convergent events that had us out more often though – London Holiday, Leeds trip, Erin's birthday, and the London Restaurant Festival (which gives good-value set-price menus at various restaurants).
Mildred's in Soho as part of our London holiday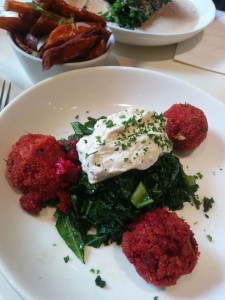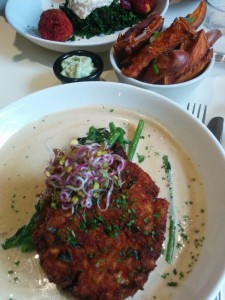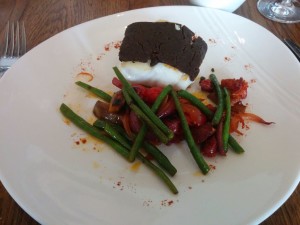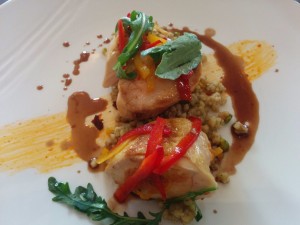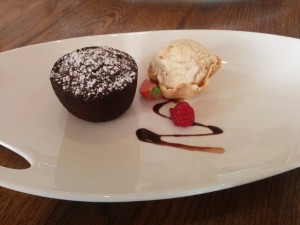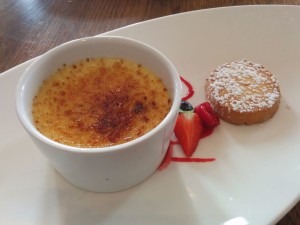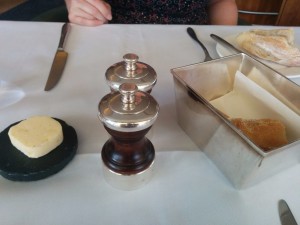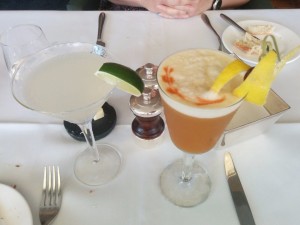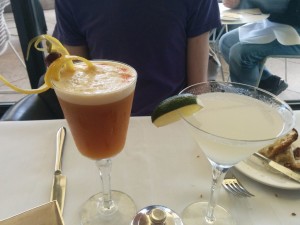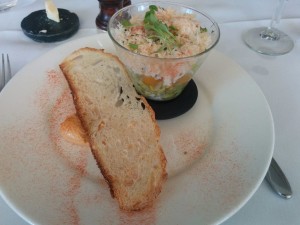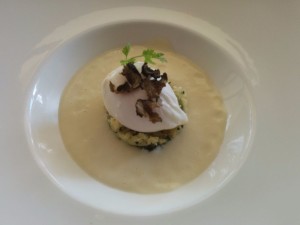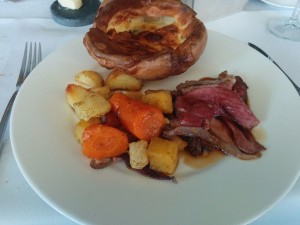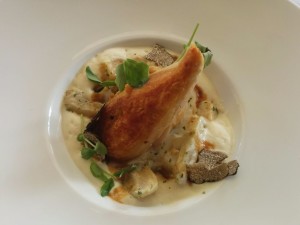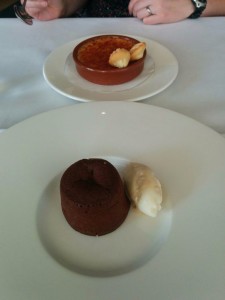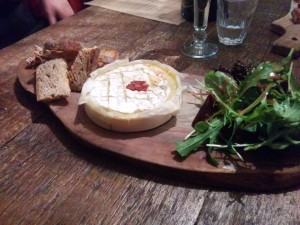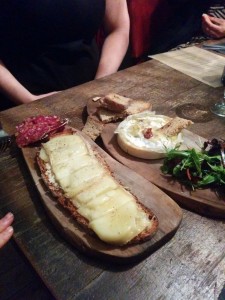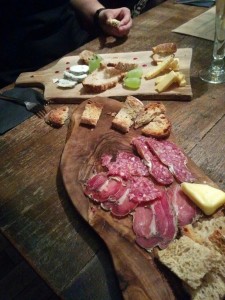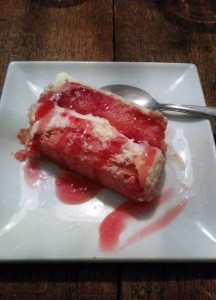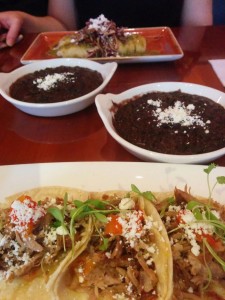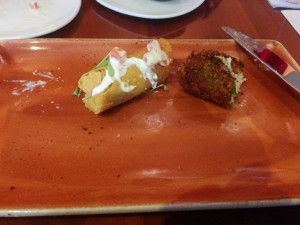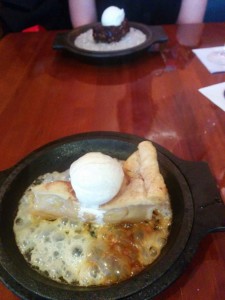 Oven East (new Turkish restaurant in Leyton – real Lahmacun!!! – Erin's Birthday Weekend)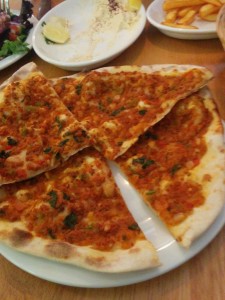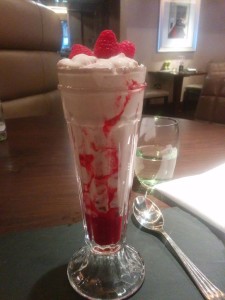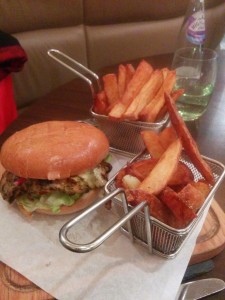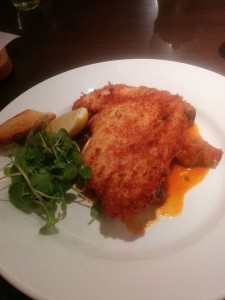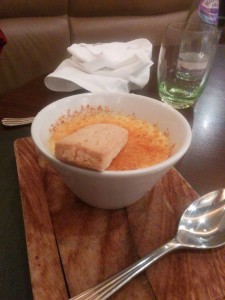 And that's all for now! Lots of things, lots of photos, and at some point soon I might talk about the house. Maybe.